Our lecture lunches are very enjoyable social occasions. Following the success of the lunches held at Devonshire Place, further lunches have been arranged at the same venue.
Lunches must be booked in advance.
Cost: Includes a two-course lunch and coffee/tea. Special dietary requirements can be catered for.
Venue: Devonshire Place, 78 London Road, Leicester. This is less than two minutes walk from Leicester Railway station. Several bus services stop at the railway station and bus stops in London Road. Devonshire Place has a large on-site car park with entrance in Prebend Street.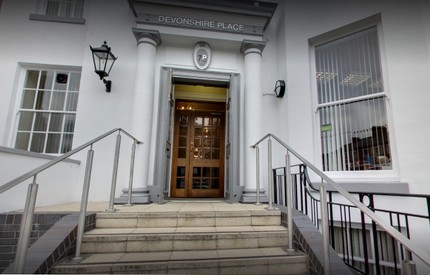 Devonshire Place (c) Google
The History of Pre-fab Bungalows

Speakers: David and Pam Humphries

Christmas Lecture Lunch
Speaker & subject tbc

2024 Programme

January Lecture Lunch
Speaker & subject tbc

February Lecture Lunch
Speaker & subject tbc

March Lecture Lunch
Speaker & subject tbc